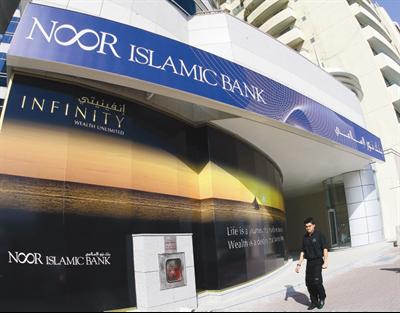 Noor Islamic Bank (NIB), in association with Gallup, one of the world leading experts in human capital and customer management consultancy, announced today the launch of the Leadership Excellence and Accelerated Development (LEAD) program, in support of its continued investment in its most valuable asset - its people.
LEAD, is a customized program, that sets the stage to drive higher levels of performance and growth. It is an integrated
leadership
program that brings the best of Gallup's 70+ years of research and
leadership development
methodologies to NIB's potential, next-generation leaders. The custom two-year program includes integrated learning modules that incorporate various Gallup propriety psychometric assessments, industry leading customer and employee research, hands-on coursework, individualized coaching sessions, and on the job assignments to bring maximum learning experiences to the participants.
Galal Kulaib, CEO, Noor Islamic Bank said: "This program is different from any other we have seen in the region. Gallup's overall concept and design of the program is unique in that it allows our potential future leaders to drive growth through the application of human science and
behavioral
economics
, whether it is directed at themselves, their team, or our valued customers.
"In our continued efforts to enhance the caliber of our human capital and Emiratisation initiatives, we have chosen to partner with Gallup to help us expand our leadership capacity and to continue with our mission of becoming the center of excellence for leadership development. We wanted a program that will pave the way towards a personal learning journey, as it also gives participants a personalized, scientific approach for taking total accountability for their own performance at work and in carving out their future at Noor.
"At the end of the day our aim is to drive profitability and be better prepared for changing future - especially in light of our expansionary goals. We aim to do this by giving our potential leadership unique learning tools that incorporate the elements of human
psychology
and other sciences and hopefully they will be better equipped to help pilot Noor towards excellence," Kulaib added.
The LEAD program is designed to be intensive and becomes more demanding as the leader progresses and their capacity expands. The program begins with the concept of enhancing "self awareness" and a journey of knowing one's own unique strengths and how to leverage it in the work place. The remainder of the program follows Gallup's constructs of great leadership which include mastery of self, team, enterprise and marketplace. To make the journey relevant and exciting for the participants, the program also incorporates custom themes from
Dubai
's economic journey in the early days of trading and pearl diving to today's diversified economy. The program concludes with a three year personalized career development program that is based on ambitions, performance and the leader's inherent talent, as measured by Gallup.
Katayoun Rezaiamiri, Associate Partner in charge of developing Gallup's
business
in the UAE said: "A key challenge for organizations in the region is finding the right program to help nationals and non-nationals who are identified with having leadership potential make the leap to becoming successful in leadership positions.
"We have created the LEAD Program with Noor to provide that solid bridge between potential and outcomes. We have taken what we know about world's best leaders and the best of Gallup learning modules of behavioral economics and devised a customized program that acts as springboard for building leadership capacity and fueling performance."